Section
Drop element here!
4 Ways to Style a Silk Scarf
One accessory, endless options
Photography by Kayla Rocca
Having a curated wardrobe means finding versatile pieces that are easy to rework into endless outfit options. That's why we love a silk scarf. The high-quality fabric signals luxury, while its multipurpose nature lends practicality. Whether you're accessorizing your trench coat for weekend errands or throwing on a classic white blouse for work, a silk scarf adds a sophisticated finishing touch to any look. Try these four easy knots to spark your scarf style.
The Neck Wrap

Create a turtleneck silhouette for an elegantly layered look. To pull this one off, it's about keeping things as neat and seamless as possible. Start by folding your scarf diagonally into a triangle, then bring the pointed end up and fold in half again so that you have a long rectangular shape. Wrap it from the front of your neck around to the back, and tuck the loose ends underneath to hide them.
The Neck-Tie Knot

Take a cue from menswear styling with this timeless loop—perfect for dressing up sleek tees and tanks. Loosely roll your scarf and roughly centre it at the back of your neck, leaving one side to hang a little longer. Wrap the long side across the shorter side from front to back. Then, take the end of the long piece and pull it through the far side of the loop you just created. Finesse it by pulling the fabric to flatten the loop in the front and relaxing the roll around your neck.
The Bowed Collar

Keep it classic and polished with this simple knot. Similar to The Neck Wrap, you'll want to start with your scarf in a rectangular shape then loop it around your neck from front to back. But instead of tucking the loose ends away, cross them behind your neck and bring them back towards the front. Tie them together into a tidy knot to ace that French-inspired style.
The Western Bib

For a relaxed vibe, embrace this easy scarf style—a clever way to remix the classic white blouse. Simply fold your scarf in half to create a large triangle and tie the ends behind your neck. Keep it loose and flowy, and make sure you've steamed out any folds or pleats in your scarf for the full drapey effect.
Section
Drop element here!
More Like This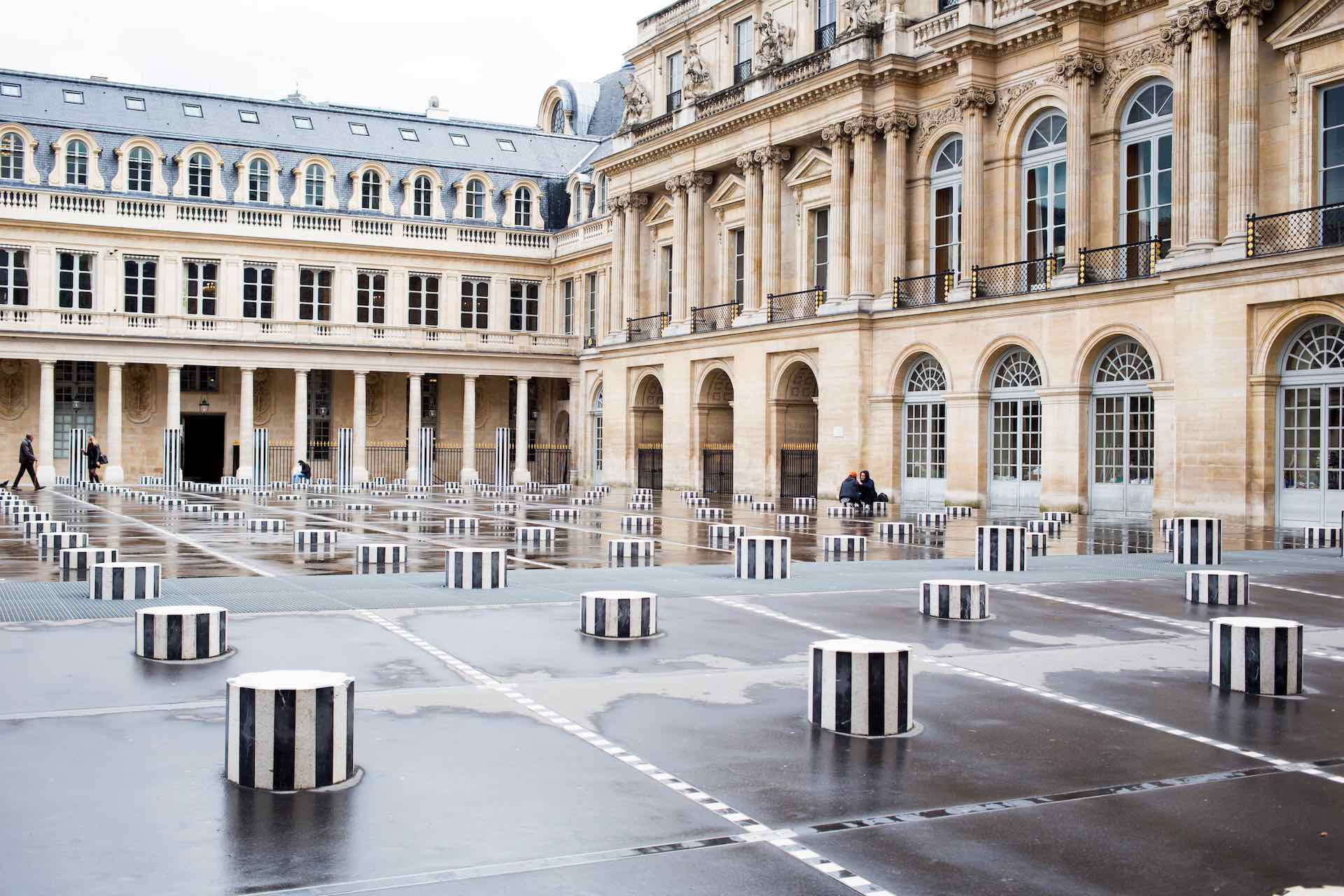 Paris in the spring is always a good idea. Discover where to eat, drink, explore and stay in our Paris city guide.